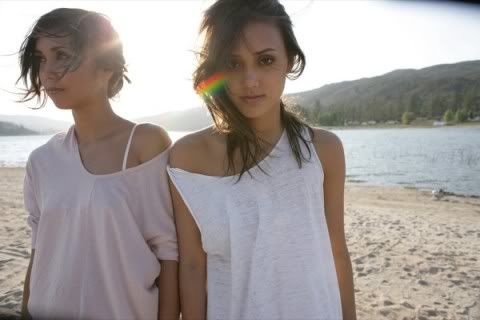 meg and dia.
one of my favorite bands.  they have a new CD out today, "here, here, and here."  they previewed it on their myspace a few days ago and it was amazing.  i have been waiting for their new CD for 3 years... so yeah.  not a disappointment.
the other day, they followed me on twitter.  one of the most exciting moments of me life, not going to lie.  i seriously respect them.  their music, their lyrics, their writings, their blogs -- all amazing.  they're pretty -- i'm jealous.  ... obviously some envy is floating around in the air here.  or maybe just another humongo girlcrush.  hm...
anyways, i dig them and their new album.  good stuff.  buy the CD and support them.